Latest news from across the Diocese of East Anglia includes an altar servers medals first and an appeal for help from the Carmelite sisters at Quidenham.
---
Four altar servers from St John Fisher in Cambourne have received long-awaited St Stephens Guild Medals after several years of faithful service when Fr John Minh registered the parish with the Guild.
Mel Ward reports: "We look forward to many more presentations over the next few months as we catch up with presentations for those pledging themselves to continued service. The whole community was invited to share a celebration with cake provide by the families and is greatly encouraged by the youth who are a great example of active ministry."
---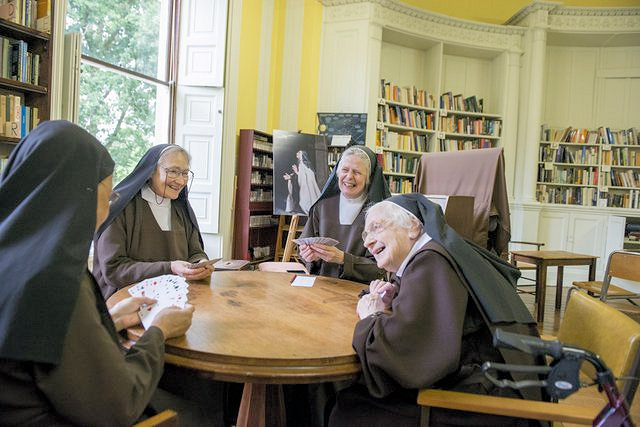 The Carmelite Sisters at the monastery in Quidenham, Norfolk (pictured right) are celebrating 100 years of presence in East Anglia in 2020 and are asking for help
Sr Elizabeth Obbard ODC, said: "Our Community was founded in 1921 at Woodbridge in Suffolk, moved to Rushmere and thence to Quidenham in 1948. We are planning to publish a book in time for the anniversary in September 2020.
"So if anyone has memories of those early days, especially in the parishes or Woodbridge, Rushmere, and Holy Family and St Michael, Kesgrave, (where our Sr Margaret Rope made the stained glass windows in memory of her brother Michael) we would be pleased to receive them. Pictures too would be very welcome of both places as they are today or were in the past)."
People who have any items of interest can contact Sr Elizabeth at the monastery by post or by email: Sr Elizabeth Obbard, Carmelite Monastery, Quidenham, Norfolk NR16 2PH, or email: beth-ruth@hotmail.com
https://quidenhamcarmel.org.uk/
Comments